Get Free, Exclusive Bonuses With Derek Rake's Premium Training Courses!
These gift cards and free bonuses are valid from Wednesday, November 27th to Monday, December 2nd 2019
Time left before offer ENDS:
Redeem Your Free Bonuses Below
You are eligible to redeem one free bonus product from the list below for every program purchase from the Black Friday sale. This means that if you have purchased two products, then you're entitled to redeem two free bonuses, and so on. It's as simple as that!
Derek Rake's Deadly Seduction 2.0
Deadly Seduction is Derek Rake's first ever program, and is one of the widely followed dating advice systems in the world since its inaugural publication in 2009. As a precursor to Sonic Seduction, you will find its timeless tactics and strategies to fit into everything else you find here at ShogunMethod.net.
Also comes with a collection of seven bonuses: including Covert Control (co-authored with Hamilton Miller), Tease To Please (with Carlos Xuma) and Alpha Body Language Attraction (with John Alexander).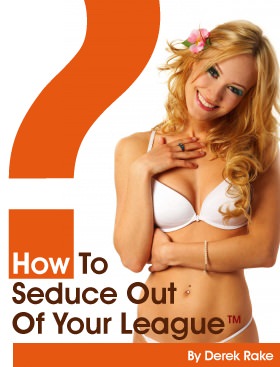 Regularly Sold For $39.97. For detailed product information click here.
Derek Rake's Zengasms
Derek Rake's Zengasms is our program on physical escalation and intimacy. Works hand-in-glove with other of our flagship products like the Dark Rake Method and MKDELTA, it will bestow onto you the "sexual superpowers" that will bind your woman to you… forever.
Note: We are currently in the process of phasing out this program, and as such it will be completely taken off the market in a couple of months' time at most. However, once we have added this program into your ShogunMethod.net console, it will be yours forever.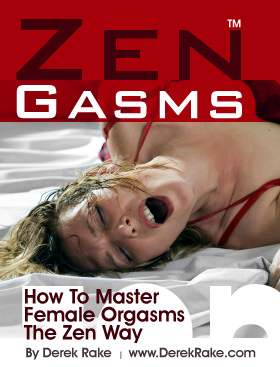 Regularly Sold For $29.97.
Mr X's The Seducer's Guide
"Mr X" is not exactly the best looking guy you'll meet. He was 37 (and in all honesty, he looked more like 47 going on 50), had a receding hairline with a hideously bulging waistline. However, he was one of my earlier mentors, and much of our work here in ShogunMethod.net are a continuation from his philosophy and methodologies in dating and attraction.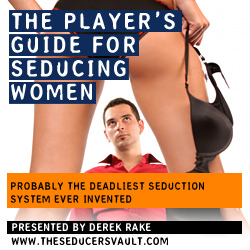 Mr X's 15 Tactics
In this follow-up to The Seducer's Guide, Mr X shares his secret vault of 15 tactics that he uses to attract women, including the famed "AFAC" and "Two Times I Call" routines which would go on to influence many of Derek Rake's own patterns and conversational rapport techniques.
Complete list of 15 Tactics:- NLAGT, Control/Power, Captain Obvious, Sublime Selling, Two Times I Call, LD Player, Nickname, Mickey The Dunce, Chivalry, SGK, Pull System, Doggy Bag, Open Tab, Bird In Hand, AFAC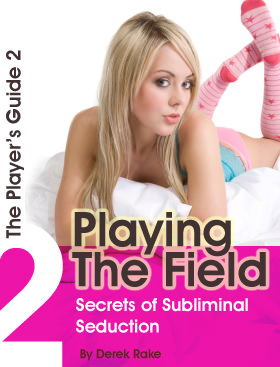 Regularly Sold For $37.95. For detailed product information click here.
Mr X's Lost Tapes
Expanding on The Seducer's Guide and 15 Tactics, The Lost Tapes is Mr X's tour-de-force of his unique approach of attracting women by covertly exerting his will over their minds and feelings. This is the final Mr X program before he vowed to exit the dating advice world.
In this audio program, Derek Rake captures Mr X's patented "Launching Pad" and "Planting The Seeds" techniques which are widely accepted as the precursor to mind control attraction methods.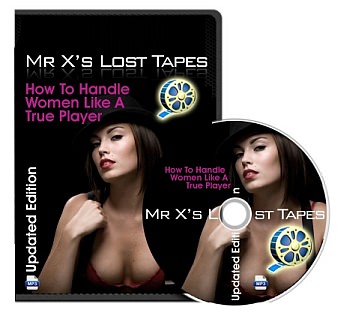 Regularly Sold For $29.97.
Craig Geddes' 3DATES2SEX System
Craig Geddes was one of Derek Rake's very first clients who graduated to become a coach under him. However, unlike Derek, he was not interested in building "long term" relationships or getting a "steady" girlfriend even. "My only aim is to romance and bed as many women as I want in the shortest time possible. I am a "party" guy (and a notorious one-night-stander)... and I have absolutely no qualms admitting to that," said Craig.
"As such, I have devised the 3D2X method as a "mini" version of the  SeductionOnSteroids™ roadmap which focuses on one thing and one thing only - to get a woman to bed in 3 dates... or less."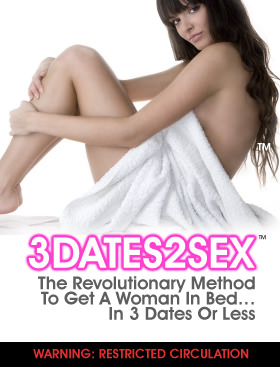 No longer available publicly. Was sold for $50.
How To Redeem Your Bonuses
Easy! Click on the button below and you'll be transferred to a page where you can enter your name and email address as well as the name of the bonuses that you want to redeem.
Please allow for 24 hours turnaround time, thank you!
Copyright © DerekRakeHQ.com · All Rights Reserved. Unauthorized Distribution Is Strictly Prohibited.