The Perfect Resource To Start 2019 With A Bang
The Goal Achiever System Worth $35.97 Free With Any Purchase From Our Catalog From Now Until December 31st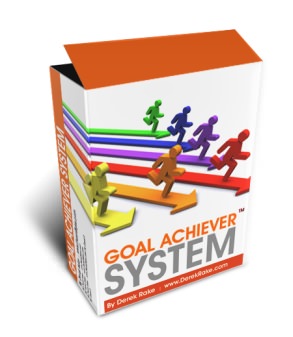 Get Goal Achiever System (GAS) Free With Any Purchase
There are a lot of really good resources out there that can help you set goals. The problem: Very few of them show you how to figure out what the exact steps are, or what order you need to put them in, to get there quickly.
That's what this book will do for you.
It's very short (less than 30 pages) and comes with printable worksheets you can use to make the process of building your "Goal Map" just about automatic.
Don't let the simple layout or the fact that the book is free fool you. There's very little you can't achieve if you use this system to create your own map, and then just follow it.
Since 2008, the Goal Achiever System is an important tool I use with my private clients to map out their aspirations in their relationships and just about anything else. Previously listed inside our catalog for $35.97, you can now get it for free with any purchase from the catalog from today until the end of the year.
Here's What You Need To Do
Sit back, relax, and wait for us to add the Goal Achiever System to your ShogunMethod.net console! Easy!