Congratulations: Your Gift Code Is Ready
CODE: BUYSM3

30% off regular prices of every product inside Derek Rake's catalog except for Shogun Method. This offer expires August 4th, 23:59pm (EST).
WARNING: This Gift Code is tied to the ShogunMethod.net account belonging to the client with the credentials below:
First Name: reader
Last Name:
Email: [No Email Id Found]
Purchases made using this Gift Code are valid only if made by the owner of this account.
How To Use Your Gift Voucher
Simply enter the Promo Code (BUYSM3) given on the Gift Card in the Coupon Code field in product checkout page to redeem your discount. You can use your gift card to buy any of Derek Rake's products apart from the Shogun Method, and is valid until August 4th, midnight EST.
Pick a product that you want to buy. At the sales page, click on the "Add To Cart" or "Buy Now" button
At the checkout page, enter the Promo Code (BUYSM3).
Click Apply. To checkout, enter your payment details and click on Pay Now.
If you need help, contact Kathy by creating a support ticket here. She will be on standby 24-7 during the sale period. 🙂
For your convenience, here is a list of products for which you can use your Gift Card. Enjoy!
Shogun Sequences Handbook
The Shogun Sequences Handbook contains 25 "best of" Shogun Sequences that will put any woman under your control and dominance. This package includes the "Notes From The Field" guidebook with vital information on how to deploy each Sequence at the fullest potential.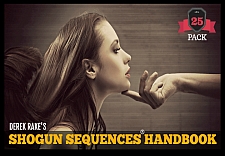 Shogun Method: Dark Rapport "Booster" Addon
The Dark Rapport program will help you build intense, deep rapport with a woman in the shortest time possible. Use our proprietary "VAKSOG" technique to eliminate Friend Zone problems and transition from "Rapport" to "Attract" stage smoothly and effortlessly. A must-know if you're having issues making progress with a woman.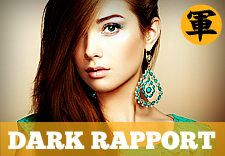 Shogun Method: Truth Extractor "Booster" Addon
The Truth Extractor program equips you with industry-strength Lie Detection and Truth Extraction strategy - so that you can see through a woman's deception and know exactly what she's trying to do! Since this program is an addon to the the Shogun Method, it should be purchased only if you are already familiar with core Shogun Method principles.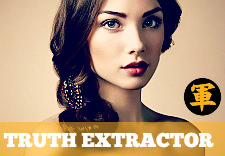 Sonic Seduction
Sonic Seduction is Derek Rake's flagship product, and is foundational to everything that we teach here at DerekRakeHQ.com. It covers everything from creating deep rapport to advanced escalation and kino tactics. If you're new to Derek's philosophy in dating and attraction, this is a great place to start.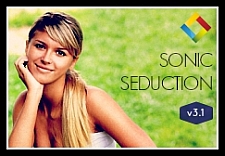 Conversational Seduction
The ConversationalSeduction Rapport Builder System is an intermediate course on building quick rapport and generating deep attraction through casual conversation in common social situations and locations.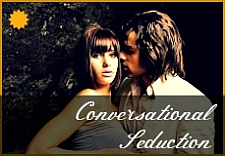 Dark Rake Method
Developed with concepts of advanced covert persuasion and deep hypnosis and its application in the field of dating and seduction, the Dark Rake Method is designed to be the fastest way to success with women.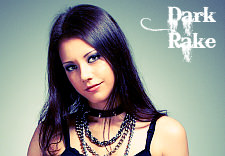 Online Dating Playbook
Derek Rake's Online Dating Playbook is the definitive guide to online dating: covering Facebook, chat and sites like Match.com and PlentyOfFish. This program is a collection of the best of SonicSeduction™ techniques adapted for the Internet for all skill levels.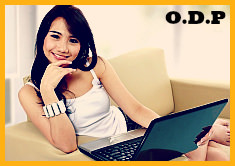 Alpha Male Activator
Alpha Male Activator is a brainwave entrainment program with high definition audio tracks boost confidence and charisma levels through brainwave synchronization and subliminal messaging. Co-developed with Silicon Valley's ActivatorTech.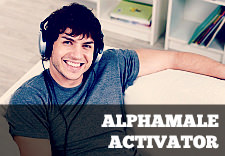 ReSeduction
ReSeduction is a step-by-step method on rekindling lost love through a potent mix of psychological and deep persuasion tactics. Fused with SonicSeduction™ techniques and delivered in a simple roadmap covering the stages from post-breakup to reconciliation.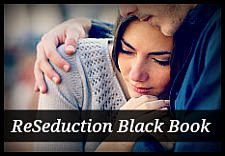 Texting On Steroids
Texting On Steroids turns your mobile phone into a lethal seduction machine. Great for both beginners (who experience face-to-face approach anxiety) and seasoned player, this program contains proven text templates that will interest and intrigue her.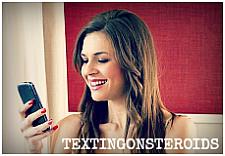 Boyfriend Destroyer System
Our most controversial program ever, the Boyfriend Destroyer System is developed specifically for one purpose only: the seduction of attached women. This is the only place you can get the Boyfriend Destroyer. WARNING: DO NOT USE THIS ON MARRIED WOMEN.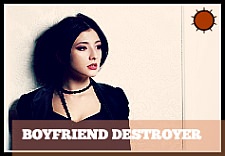 Seduction On Steroids
SeductionOnSteroids is the world's first Attraction Roadmap, outlining the 10 steps that a typical male takes to attract a woman from start till finish. It gives you a logical, step-by-step method to get you to the woman of your dreams using a potent combination of Derek Rake's tactics.